In an effort to make the research around tapping more accessible to the general public David Feinstein, Ph. D., is writing summaries of these studies. You can find all the summaries that have been shared so far here.
---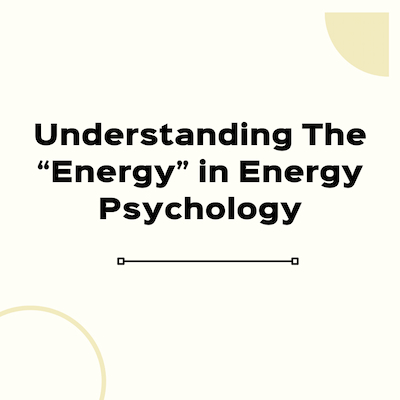 In more than 120 clinical trials, energy psychology, which is the umbrella term for the Emotional Freedom Techniques, Thought Field Therapy, "tapping, "and related approaches, has been shown to deliver significant improvements across a wide range of psychological and physiological conditions with striking speed and durability.
But despite impressive results in clients with issues ranging from PTSD and depression to cardiovascular and immune disorders, many therapists and clinicians dismiss the approach because of the vague and often controversial use of the term energy in energy psychology. Read more>>>
About David: DAVID FEINSTEIN, Ph.D., is a clinical psychologist and a pioneer in developing innovative therapeutic approaches, leading to nine national awards for his books on consciousness and healing. He and his wife, Donna Eden, have built the world's largest and most vibrant organization teaching energy medicine. Their latest award-winning book, The Energies of Love, achieved best-seller status on the NY Times Relationship List. David has served on the faculties of The Johns Hopkins University School of Medicine, Antioch College, and the California School of Professional Psychology.