In an effort to make the research around tapping more accessible to the general public David Feinstein, Ph. D., is writing summaries of these studies. You can find all the summaries that have been shared so far here.
---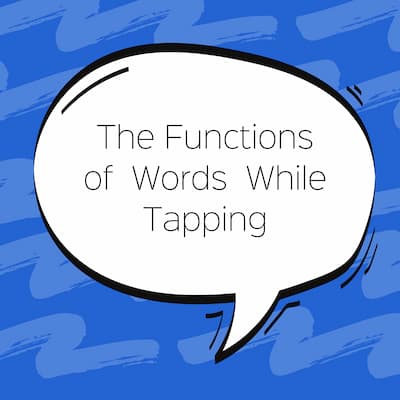 One of the biggest challenges in being an effective tapping practitioner comes down to this question: What words do I use (or ask my client to use) to accompany the tapping process?
Choosing the right words, phrases, or sentences based on an individual's temperament, history, and target problem or goal is often the critical difference between an effective tapping session and one that fails to create desired outcomes.
To uncover the ins and outs of the words and language used in conjunction with tapping, clinical psychologist David Feinstein, Ph.D., presents the first peer-reviewed report to examine the wording used during actual acupoint tapping sessions. The report analyzes hundreds of videotaped statements that were judged as moving a session in a positive direction. Read more.
About David: DAVID FEINSTEIN, Ph.D., is a clinical psychologist and a pioneer in developing innovative therapeutic approaches, leading to nine national awards for his books on consciousness and healing. He and his wife, Donna Eden, have built the world's largest and most vibrant organization teaching energy medicine. Their latest award-winning book, The Energies of Love, achieved best-seller status on the NY Times Relationship List. David has served on the faculties of The Johns Hopkins University School of Medicine, Antioch College, and the California School of Professional Psychology.