In an effort to make the research around tapping more accessible to the general public David Feinstein, Ph. D., is writing summaries of these studies. You can find all the summaries that have been shared so far here.
---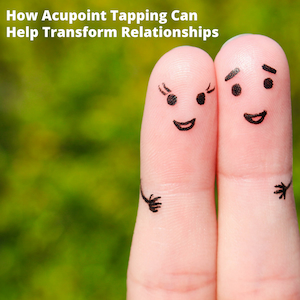 Relationships are challenging for everyone, yet the quality of your relationships correlates strongly with your happiness, sense of well-being, and even your physical health. Can acupoint tapping help you and your clients address the challenging issues that even the best relationships bring our way? Practitioners are, in fact, finding that the answer to that question is "Yes!" Tapping can be effectively applied to foster greater intimacy, trust, understanding, and ease.
This month's article takes a close look at the power of energy psychology for improving relationships. It shows how tapping can be used to develop 7 key relationship skills and includes revealing examples from Donna Eden's 44-year relationship with her husband and closest collaborator, David Feinstein (hint: it's not always been easy, even after it's become wonderful!) Read more >>>
About David: DAVID FEINSTEIN, Ph.D., is a clinical psychologist and a pioneer in developing innovative therapeutic approaches, leading to nine national awards for his books on consciousness and healing. He and his wife, Donna Eden, have built the world's largest and most vibrant organization teaching energy medicine. Their latest award-winning book, The Energies of Love, achieved best-seller status on the NY Times Relationship List. David has served on the faculties of The Johns Hopkins University School of Medicine, Antioch College, and the California School of Professional Psychology.