In an effort to make the research around tapping more accessible to the general public David Feinstein, Ph. D., is writing summaries of these studies. You can find all the summaries that have been shared so far here.
---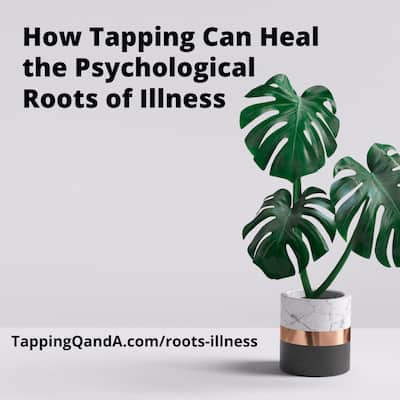 Over 2,000 years ago, Aristotle said, "Body and soul respond to one another in sympathy." His poetic observation probably arose from the fact that physicians of ancient Greece believed the life of the spirit is somehow intertwined with the state of the body and that emotional balance is a crucial influencer in health.
Although Western medicine has long grappled with connecting the mind and emotions in treating illness, significant, positive breakthroughs have been made in recent years. This is particularly true when it comes to a mind-body intervention that appears to have special strengths in its ability to address psychological factors in illness.
Energy psychology is proving to be a highly effective approach to overcoming difficult emotions and unhelpful beliefs without a long course of psychotherapy. Read more…
About David: DAVID FEINSTEIN, Ph.D., is a clinical psychologist and a pioneer in developing innovative therapeutic approaches, leading to nine national awards for his books on consciousness and healing. He and his wife, Donna Eden, have built the world's largest and most vibrant organization teaching energy medicine. Their latest award-winning book, The Energies of Love, achieved best-seller status on the NY Times Relationship List. David has served on the faculties of The Johns Hopkins University School of Medicine, Antioch College, and the California School of Professional Psychology.