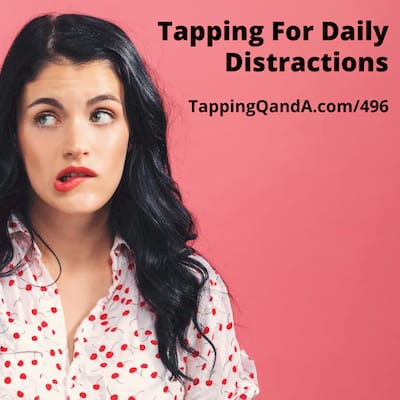 In the middle of the day it is easy to find ourselves distracted. One minute we are working on a task…the next we are sucked into one of our social media accounts, glued to a YouTube video, or conducting some frivolous internet research.
AND if we are not careful, we surface 30 minutes later and realise we haven't gotten anything done.
When this happens it is much more than just being distracted. Often it's because there is a part of us avoiding doing our work because on a subconscious level it feels painful or dangerous.
In this week's podcast I share a simple technique that will get you back on track in under three minutes AND help you to be more productive when you do.
You can find the full tapping script of this audio as a pdf over at Tapping Q and A Podcast Scripts and Transcripts.
Subscribe in: Apple | iPhone | Android | Google | Spotify | Pandora | Amazon Music