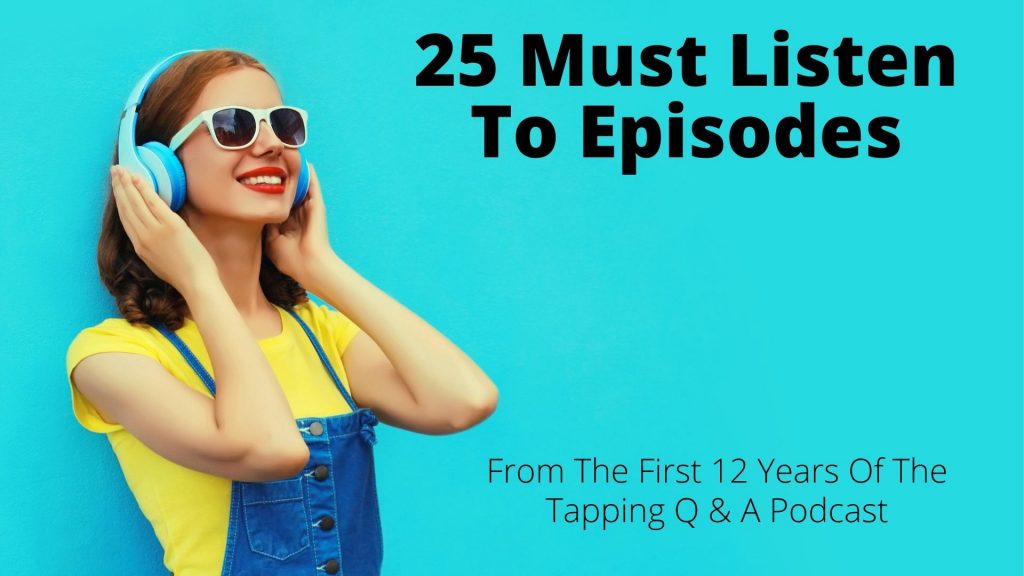 March 3rd, 2022 is the 12 year anniversary of the first episode of the Tapping Q and A Podcast. As a way to mark this occasion I have put together the list of what I think are the most essential episodes of the podcast. The list includes the most commonly asked question, the most preterite information, my personal favorites, and the listener's favorites over the years.
In these 25 episodes you can receive a master class in tapping.
If you would like to track your progress of listening to these episodes I created a simple tracking sheet you can printout to follow along with.
Here is to 12 more years of tapping with you!
Most common questions:
Understanding how tapping works and how to talk about it with others:
My personal favorites:
Fan favorites: