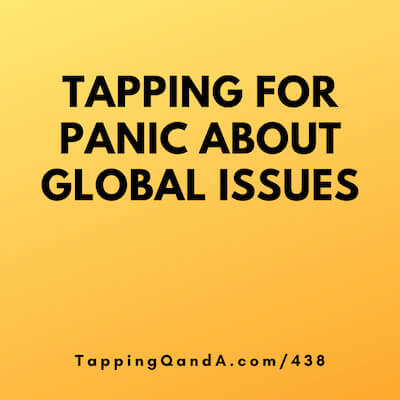 At the time of the recording of this podcast the COVID-19 virus is starting to impact daily life around the world. The number of cases is spreading. Sporting events are being canceled. People are being encouraged not to travel.
Because of the constant stream of news and information on our social media feeds, it is easy to feel panicked.
This panic is rooted in two factors. The first is the fear about getting sick. The second is the fear caused by knowing we can't do anything about the big picture problem. It's as if it is something that is slowly creeping towards us and we are powerless to stop it.
This week I have for you a simple tap-along audio and script to help you to feel calm in the face of a global problem that we don't feel like we can do anything about.
[Note: Here is a tap-along audio and script to help you to stay healthy. If you are feeling sick, make sure you reach out to your primary care provider. Tapping is a great tool to augment and support your health, but should not be the only tool you use.]
You can find the full tapping script of this audio as a pdf over at Tapping Q and A Podcast Scripts and Transcripts.
Subscribe in: Apple | iPhone | Android | Google | Spotify | Pandora