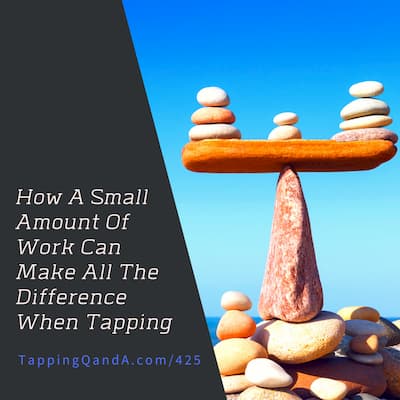 There is an interesting phenomenon that crops up as we become more experienced tappers and more experienced with healing and change work. We start to recognize what is possible with healing!
There are two sides to this. On one hand we can become excited about having such useful tools, while on the other hand it can feel daunting to recognize how much we actually have to do.
Feeling daunted can prevent us from wanting to tap because it feels like we have too much to do and it's too big a task even to begin.
The good news is we don't have to do all the work at once AND even only doing a small amount of work on a big issue can make a useful difference in how we feel.
This week I share a simple tap-along to help you to start the healing process when it feels too big.
Subscribe in: Apple | iPhone | Android | Google | Spotify | Pandora