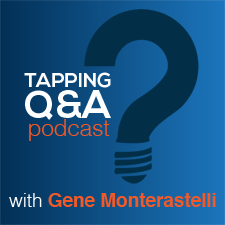 EFT does a great job of helping us to feel better in the moment. In a very short time we can go from being emotionally overwhelmed to calm. But we know there is much more that can be achieved with tapping. Not only is it helpful for short-term relief but it can also help create long-term change.
I had an interesting conversation with a client this week. "Jackie" was relaying the fact we had tapped for an issue a few weeks earlier, a major shift had happened when we tapped, and it was still hard to make new choices in the moment when the issue came up.
In today's podcast I address why Jackie experienced what she did and some simple things you can do with your tapping to make sure you experience not just short-term relief but long-term change.
Here is the podcast I reference in this recording. Pod #91: Using The Gamut Point To Make Long Lasting Change