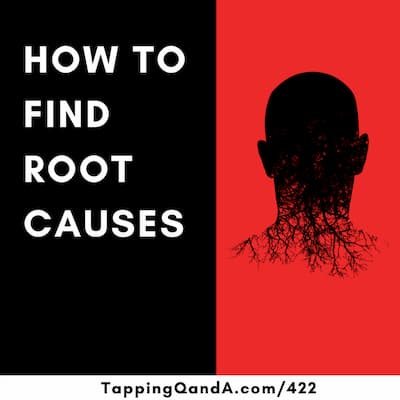 Recently I was working with a client who was frustrated with the process of tapping. He felt angry.
The process went like this:
he felt angry
he tapped for the anger
he felt better
some time would pass
he felt angry again
Dealing with the same issue over and over again had him feeling incredibly frustrated.
As we did some work, it emerged that his anger was a symptom of a much deeper issue. The tapping for the anger was helpful in the short term, but since it wasn't the core issue, it kept coming back again and again.
In my client's case, his anger was like a notification light on the dashboard of a car where the problem isn't the red light itself, but the light is pointing out the actual problem. For him, tapping for the anger was no different than turning off the red notification light. It wasn't responding to the problem.
Identifying if what you are tapping on is the core issue or just a symptom can be tricky. Here are eight questions that you can ask while tapping to help you to go past the symptoms and reach the core issue.
Subscribe in: Apple | iPhone | Android | Google | Spotify | Pandora