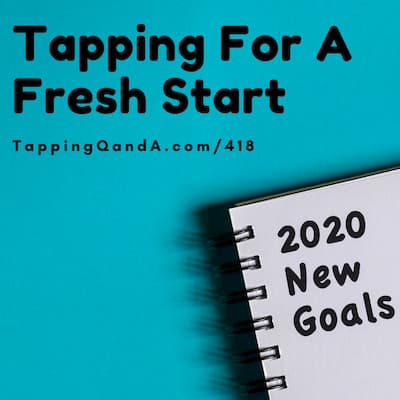 We all know that New Year Resolutions don't work. It would be nice to believe that making a statement at midnight on December 31st would be enough to create fresh ways of thinking and acting, but it doesn't work that way.
With that being said, a new year is a great time to reevaluate our lives AND tapping is a great way to support any new goals.
This week I have a simple tap-along audio that will help you to create lasting change, rather than just a fleeting thought about what you'd like to improve at the beginning of the year that quickly evaporates.
This will help you to take new action and also help you with the emotional ups and downs of trying to realize a new goal.
You can find the full tapping script as a pdf of this audio over at Tapping Q and A Podcast Scripts and Transcripts.
Subscribe in: Apple | iPhone | Android | Google | Spotify | Pandora