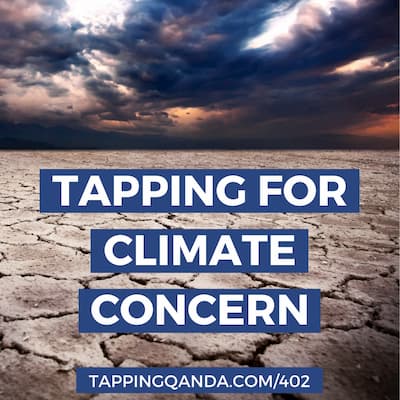 On any given day there are more than a dozen stories in the news about what is happening to the Earth's environment.
On one level it is good that we are better informed about what is going on in the world and how our choices impact our environment.
But on another level it can feel overwhelming because the problem is so vast. When we don't see how we can make a difference, it is easy to become discouraged and hopeless.
Even though the problem is big and the solutions are hard to come by, it doesn't mean it is hopeless. Here is the tapping I do to feel hopeful and encouraged to take whatever actions I can take.
You can find the full tapping script as a pdf of this audio over at Tapping Q and A Podcast Scripts and Transcripts.
Subscribe in: Apple | iPhone | Android | Google | Spotify | Pandora