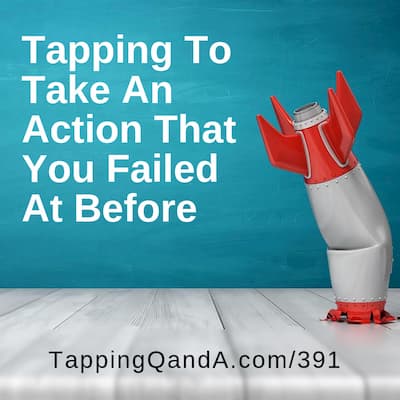 Trying again where we have failed in the past is one of the hardest things to do.
I was recently faced with wanting to do something that didn't go well in the past. It wasn't that it went badly, but it was far from as successful as I would have liked, so I was hesitant about trying again.
Here is an audio of me tapping in real time for this issue. You will hear me tapping for the issue and then processing each round of tapping to see what needs to be tapped on next.
The tapping produces a useful tapping script and also shows you how I process through issues in real time.
I would love your feedback on the tapping and to know if you find it helpful.
You can find the full tapping script of this audio as a pdf over at Tapping Q and A Podcast Scripts and Transcripts.
Subscribe in: Apple | iPhone | Android | Google | Spotify | Pandora