EFT is a powerful tool for clearing trauma, but just because you know how to tap it doesn't mean that you have a clear understanding of how to tap for trauma.
Founding EFT Master Rehana Webster has created a systematic approach to tap for trauma.
In this conversation she shares the simple steps behind what she calls TBT (Trauma Busting Technique).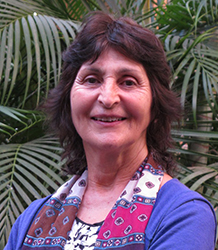 Rehana Webster
Guest: Rehana Webster, BSc, EFT Master, NLP Master
Contact Rehana: web @ http://TraumaBusterTechnique.com
About Rehana:Rehana Webster is the developer of TBT (Trauma Buster Technique- a mind body therapy for the elimination of PTS Symptoms). She is also a founding EFT Master and NLP Master. Her formal education is in biological anthropology from the University of Toronto, Canada
She is a well known trauma therapist and specializes in Post Traumatic Stress (PTS) resolution including GADs (generalized anxiety disorders) , OCDs (obsessive-compulsive disorders) and other behavioral issues. She has studied a range of mind-body energy therapies and developed TBT through a synthesis of NLP and Energy Meridians.