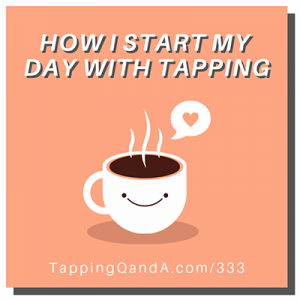 Recently I have been asked by a number of my clients about what type of daily tapping I do.
My own tapping falls into three main categories:
The first is a practical approach where I do some tapping for every task on my to-do list. I covered this process back in Bonus Pod #46
Second, when I have a clear idea of the exact issue, emotion, or limiting belief I'm experiencing, I use one of the 13 tools that can be found in Advanced Anger Management. As I have stated before, the book isn't really about anger, but working towards good emotional health. Download a free copy via the link above.
Third, every morning, right after I have made my first cup of coffee, I spend some time tapping using the Set-Up Phrase Generator. The Set-Up Phrase Generator is a little piece of software that you can access free of charge from any web browser.
Access the Set-Up Phrase Generator here: http://EFTSetupPhraseGenerator.com/
BUT before you do that, listen to this week's audio where I explain how it works, why I use it and hear me tap in real time, and then you will be ready to use it most effectively for your issues.