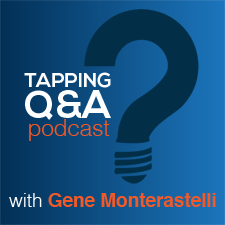 In December I was the guest on the Tapping Solution's monthly 'Ask The Expert' call. We answered questions about anger, fear of finding work, how to tap for the fear that comes up when physical symptoms persist, how to tap for feeling overwhelmed, and what to do when we keep sabotaging our own success.
Thanks to Kris (and the callers) for such a great time.
If you missed the call you can hear the whole thing here.
If you enjoy this type of opportunity to hear Gene answering questions about tapping you can do it every month at the Ruach Center. Every month Gene hosts a teleclass where he answers all your questions. For more information and how to gain access to those calls and over 150 tap-along audios and other tools check out the details.