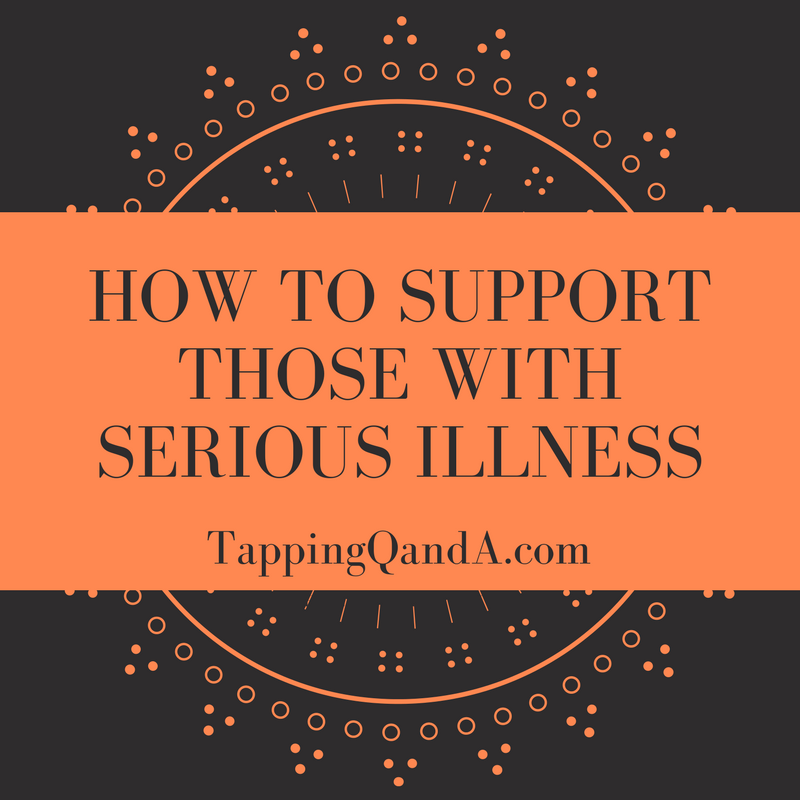 When a loved one is diagnosed with a serious illness it can difficult to know what to do next.
On one level we want to be helpful but also recognise that they may need their space so we don't want to be intrusive. Often we are so shocked ourselves that we just don't know what to do next.
At the 2017 Spring Energy Event I was given the opportunity to moderate a panel discussion between Annabel Fisher, Annie Siegel Alexander, and Ange Finn. All three of these amazing women (and tapping practitioners) have battled life-threatening diseases. (You can read more about the three of them at the bottom of this post.)
The conversation is not primarily about how to use EFT for life-threatening illness, though all three of them talk about how tapping was helpful in their own journey. Instead we cover:
Their individual experiences of diagnosis and treatment
How they managed their emotional experience
How their loved ones responded to the situation
In the conversation you will hear practical advice on how you can best support your loved ones in these kinds of situations.
I feel fortunate to have participated in this very honest and powerful conversation in which these brave women were willing to share their stories.
Ange Finn: Ange is an AAMET Accredited Certified Advanced EFT Practitioner. In addition to working with clients to resolve the patterns of behavior that keep them stuck, she also specializes in helping horseback riders overcome fear after falls. She can be found online at TapIntoYourself.com and RideWithoutFear.com
Annabel Fisher: Annabel is a British Columbia based practitioner who works with clients struggling with chronic and serious illnesses. She can be found online at EFTTappingSessions.com/ and you can also listen to her past Tapping Q&A podcast interviews here.
Annie Siegel Alexander: Annie uses EFT, Matrix Reimprinting, and hypnotherapy for anxiety, stress, relationships, and sleep problems. She can be found online at RoadToEmotionalFreedom.com/