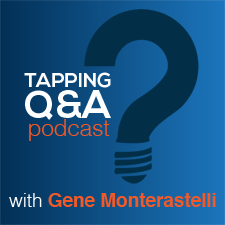 When I work with clients I like to teach them practical tools so that they are not dependent on our client sessions for progress. I want them to be able to continue to move forward on their own. There are two tools that I teach the most because I think they are very 1) easy to do, 2) versatile and 3) powerful. (I will share the other tool in a future podcast.)
The tool "About, To, and As If" is a great way to deal with emotions around any relationship. The tool can be used for close friends and family, or with people you have never met before. It can be used for people you have a contentious relationship with and it can be used with people for whom you want a better life. You can use the whole tool in three minutes, or use it for a full hour.
Let me know how it works for you in the comment sessions below.
What more info on surrogate tapping: