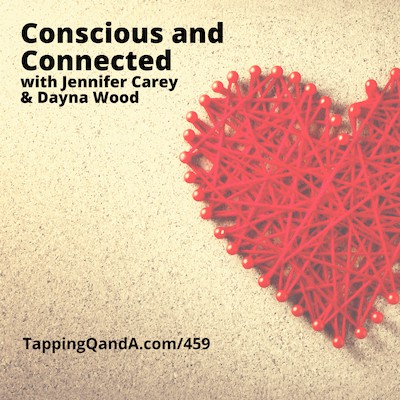 In response to everything that is going on the world my friends Jennifer Carey and Dayna Wood have been doing a video show three times a week called "Connected and Conscious". On the show they ask their friends and colleagues how they are staying healthy, focused, and happy during this time of great upheaval and uncertainty.
In addition to talking about how the guests are taking care of themselves, they also offer a gift in every episode in the shape of a tool that the audience can use right away. As they say when talking about the focus of the show, "We all have something to offer!"
I was lucky enough to be a guest on the show on May 13th. Dayna and Jennifer have graciously allowed me to share the audio here.
You can check out the full video series on Integrative Counsel.
I hope you find our conversation helpful.
Subscribe in: Apple | iPhone | Android | Google | Spotify | Pandora
Dayna Wood: Dayna is known for her approachable, honest, and non-judgmental style. She applies creativity, mindfulness, and neuro-leadership principles to counsel and coach busy professionals, business leaders, and corporations to achieve their full potential. She combines out-of-the-box thinking with solid scientific research, so her clients get the best of both worlds. You can contact her and learn more about her work at IntegrativeCounsel.com.
Jennifer H. Carey EdS, LMHC: Jennifer's experience in psychotherapy, mindfulness, and interpersonal communication are highly-valued skills that she applies to working with individuals, couples and groups. Jennifer holds a Master's and Specialist degrees in Counselor Education from the University of Florida, as well as a Reiki Master Practitioner certification. She has experience in the profit, nonprofit and educational sectors. Her clinical work included running a Dialectical Behavior Therapy group where she learned how to teach and apply mindfulness. Her own passion for personal growth is evident in her work. She loves any opportunity to cook and share a meal with family and friends. You can contact her and learn more about her work at JenniferHCarey.com/.