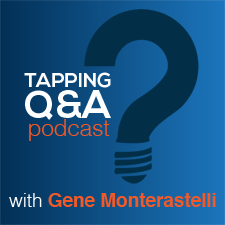 A few weeks ago I had very powerful tapping session with one of my clients. After the session she agreed that I could share it with you. Here is part three of the session. I have removed my client's side of the conversation so that you can tap along as well.
It is all too easy to feel that we are trapped by our past choices and our current situation. But these things do not define us or who we can choose to be. In this short tapping audio we place ourselves at a fresh starting point.
This is a great way to start a new year! I would recommend you start your day with this audio for a few days in a row.

If you enjoy this type of opportunity to tap with Gene you can do it every month at the Ruach Center. For more information and how to gain access to over 150 tap-along audios and other tools check out the details.