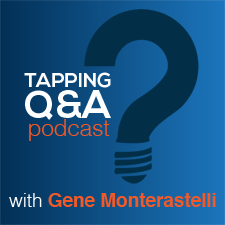 A few weeks ago I had very powerful tapping session with one of my clients. After the session I asked her if I could share it with you. Here is part two of the session. I have removed my client's side of the conversation so that you can tap along as well.
The funny thing about God's unconditional love is that it is without condition. That seems obvious on some level intellectually. But in fact it is something that is hard to accept. We don't see ourselves as being worthy of God's love because of all the things we do wrong.
We don't need to heal ourselves to receive God's love. God's love is there to be healing. In this audio we tap for that fact.
I would recommend you tap to this audio a number of days in a row.
If you enjoy this type of opportunity to tap with Gene you can do it every month with Ruach Center. For more information and how to gain access to over 150 tap-along audios and other tools check out the details