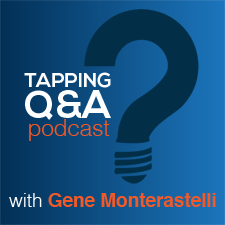 A few weeks ago I had very powerful tapping session with one of my clients. After the session she agreed that I could share it with you. Here is part one of the session. I have removed my client's side of the conversation so that you can tap along as well.
In this part of the session we tap on the struggle to forgive ourselves. Often we find it much easier to forgive others than it is to forgive ourselves. When we look at our own choices we feel we should have known better or done better.
This is a very powerful tapping session and I would encourage you to tap to it a number of times this week.
If you enjoy this type of opportunity to tap with Gene you can do it every month with Ruach Center. For more information and how to gain access to over 150 tap-along audios and other tools check out the details